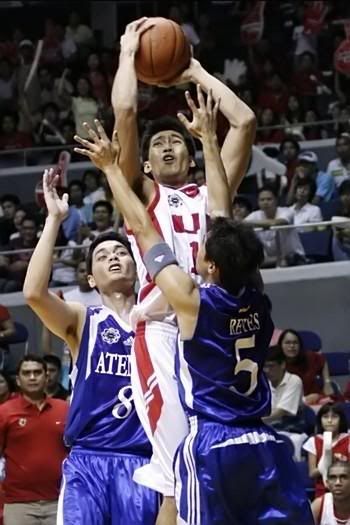 Ateneo won against UE. My prediction was right. Sorry Bro, but I got you again with this one. It's okay. I believe your team will win against DLSU.
For some time, I always made some predictions that came true. My brother is usually the victim like when he was moved to another section in his senior year. Like when LA Lakers, Miami Heat and San Antonio Spurs all beaten up in the NBA Finals in three different years. Like when DLSU won over UE last UAAP season.
My group mates in college were somehow also afraid if I made predictions particularly about their relationships with their boyfriends. Julie and her boyfriend during our second year in college had a "cool-off." Hazel also broke up with her boyfriend back in our senior year. But the worst break-up prediction was the one I made with Kirsty.
I think she and her boyfriend have been together for three years back then. I actually made a prediction that within six months, she will break up with him and if it will come true, she had to treat me for lunch. Very confident that they won't, she agreed. Many times, I reminded her of this deal only pissing her off in the end. Little did I know that their relationship was on the rocks.
Until I learned that they finally broke up. This happened in less than two months since I made the prediction. I felt bad and somehow felt a participation in their sad ending because as Kirsty would tell me, she would tell her boyfriend about my prediction. As if verifying from him that it won't happen.
Acknowledging her defeat, she approached me with tears in her eyes and asked me where I would like to have the treat. I declined. It felt heavy for me, for this event to come.
Sometimes, I make predictions just to piss my brother off. However, I feel bad for him when they come true.
Well, I wish that I had predicted a lot of things in my life. I wish that I knew that certain events would happen so that I was able to avoid them.
Perhaps they were all coincidences when I had those predictions that actually came true.